PRODUCED, SEASONED & SLICED JUST FOR YOU
The cured meats we use in our store-bought packs are the same ones you can find at your local delicatessen. Whether whole or in a pack of slices, a Cavalier Umberto Boschi salami or sliced meat is always synonymous with high quality.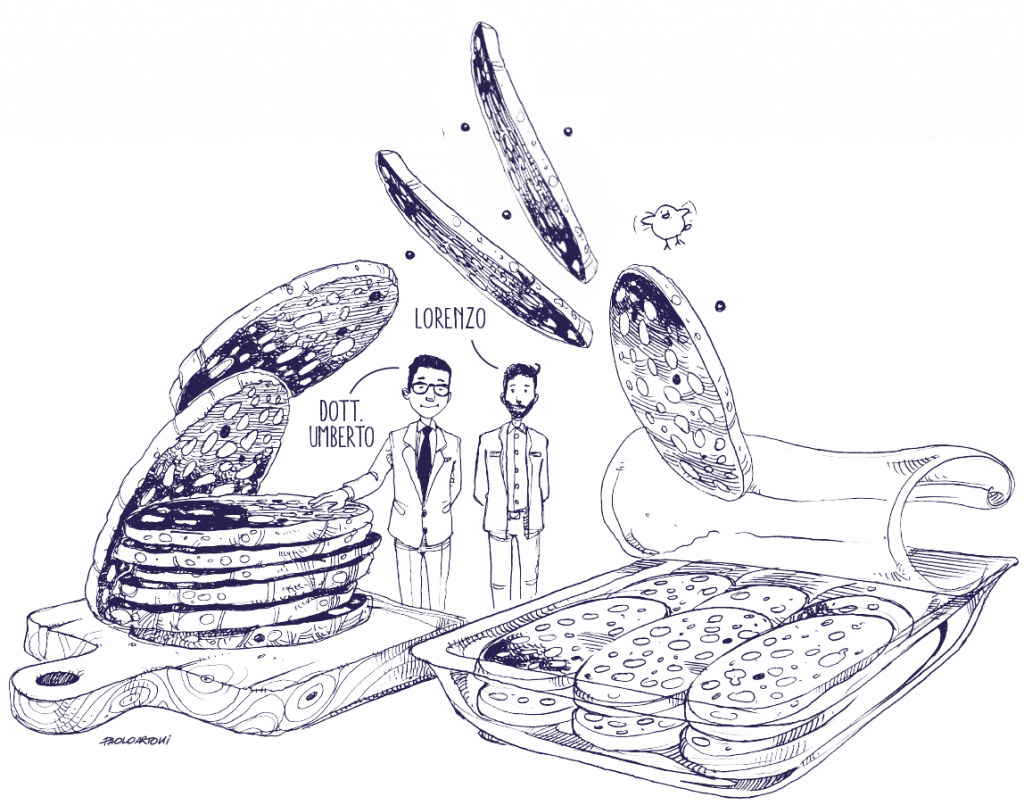 BRINGING OUR TRADITION TO YOUR TABLE SINCE 1922
The world of "Cavalier Umberto Boschi" in a tray
From the very beginning, our mission has been to provide our customers with products of the highest quality.
As purchasing habits have changed, we realised that providing a service in line with new offers for consumers was of paramount importance.
Combining our quest for quality with a service that is in step with the times, the new Cavalier Umberto Boschi range of sliced meats is ready for you today.
We have always entrusted the production of our cured meats only to the skilled hands of our artisans. From the first selection of meat to its processing with our "secret" recipes, and up to the last day of seasoning, all the production phases are carried out in our very own factory and supervised by our expert staff.
While our cured meats are resting in the maturing rooms, the work never stops: every day the products are checked one by one so that their natural maturation arrives at just the right time.
SLICED LIKE FROM YOUR TRUSTED CHARCUTERIE DEALER
A Cavalier Umberto Boschi cured meat product only finds out at the end of its slow and natural maturing process what its destiny will be: to be bought and sliced by your trusted delicatessen or to be prepared in our factory and sealed in a tray. Either way, we are dedicated to an efficient and modern service for a product with ancient traditions.
How to enjoy it at its best
The choice has been made! Now take the tray out of the fridge and open it…
Wait a few minutes until the product is ready to be enjoyed at its best – in fact, why not pour yourself a glass of wine while you wait…
After five minutes, your sliced meat is ready. Take the first slice, many more will follow.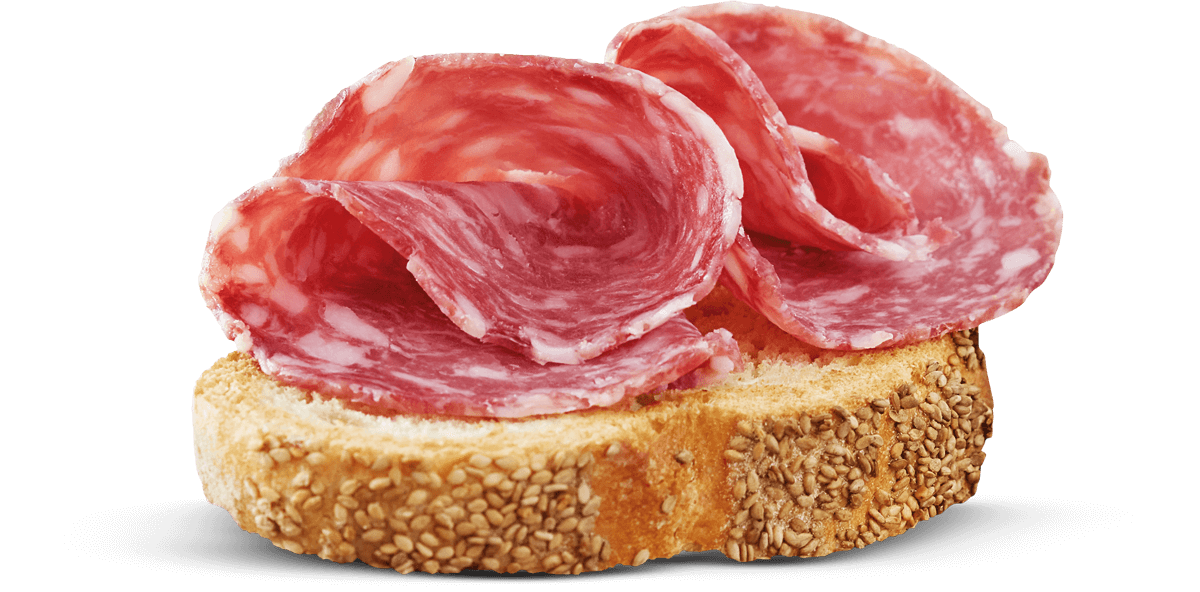 Cavalier Umberto Boschi's new line of sliced meats will become your go-to for the next picnic in the countryside, a quick dinner, snacks on the beach or aperitifs with friends.
Having a tray of Cavalier Umberto Boschi means a slice of happiness is always at hand.
From our family, a big family of sliced meats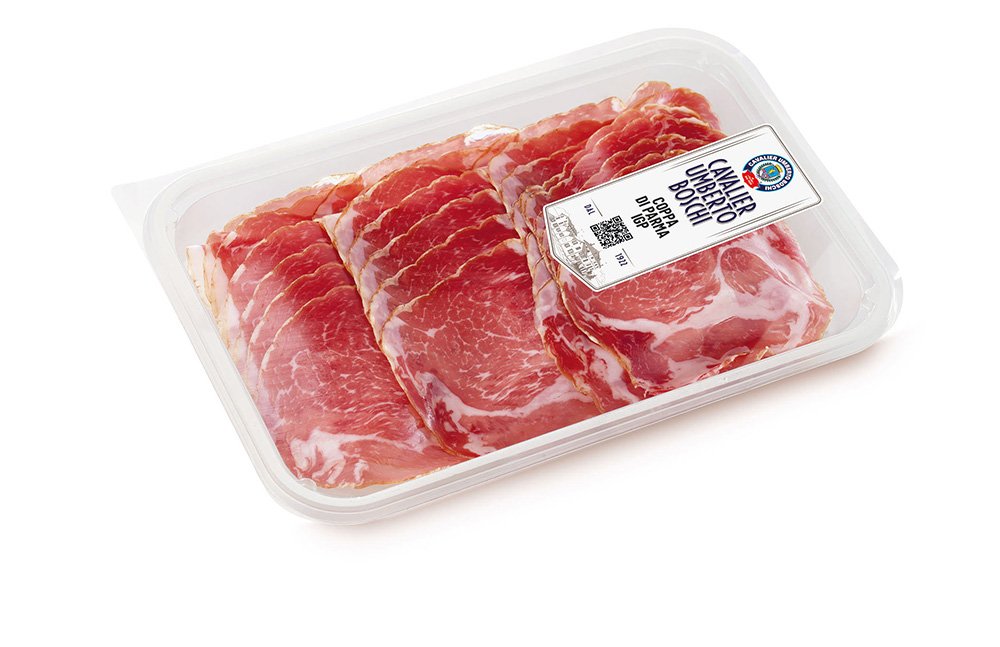 PARMA COPPA (SEASONED PORK SHOULDER) 'IGP'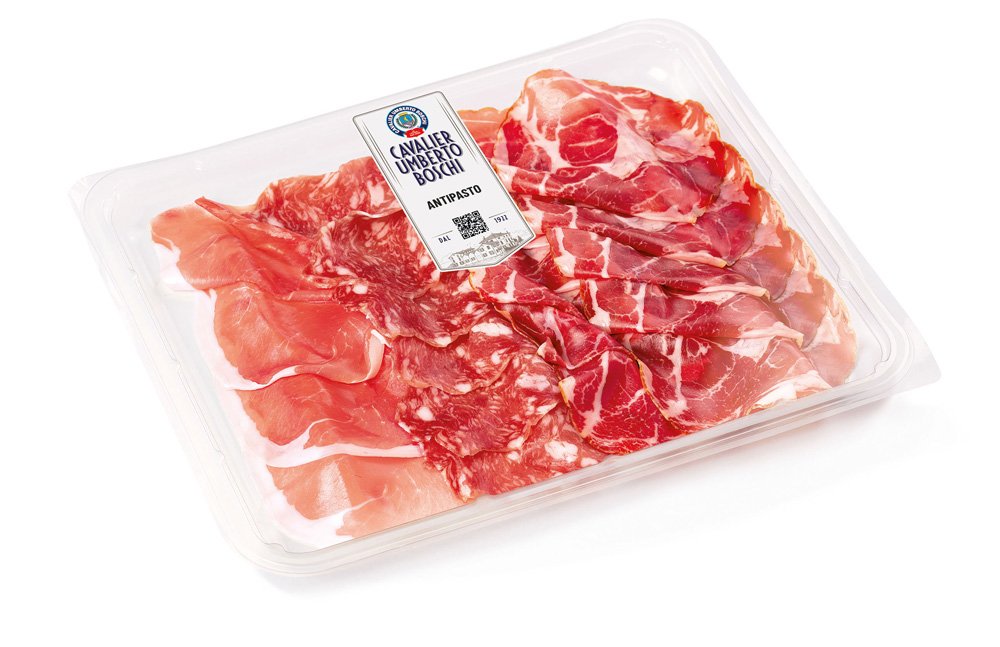 Mixed starter composed of:
Felino Salami 'IGP', Parma Coppa (seasoned pork shoulder) 'IGP', Rolled Pancetta.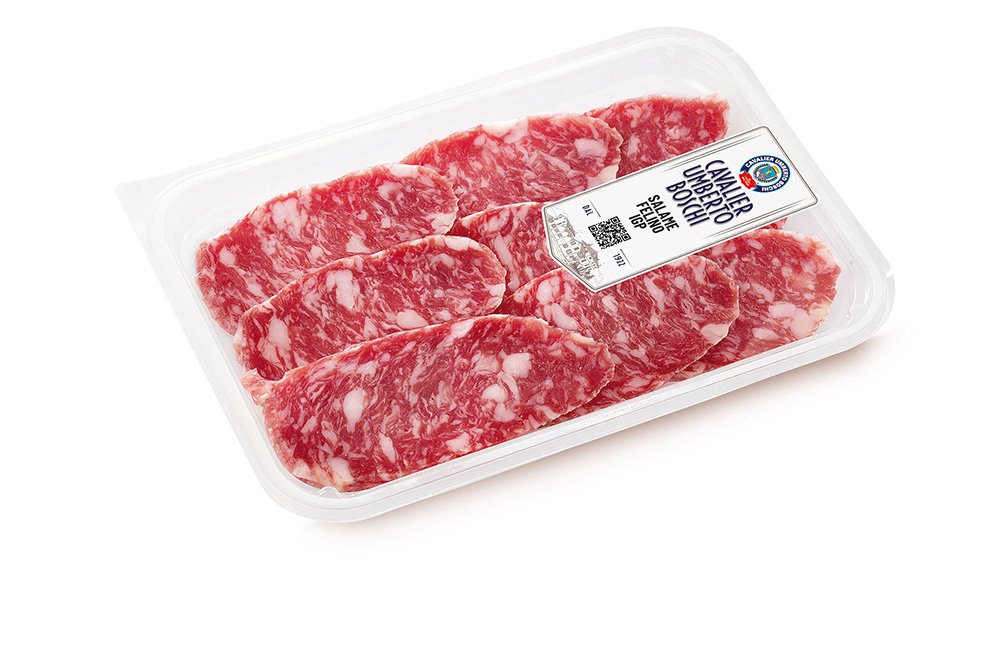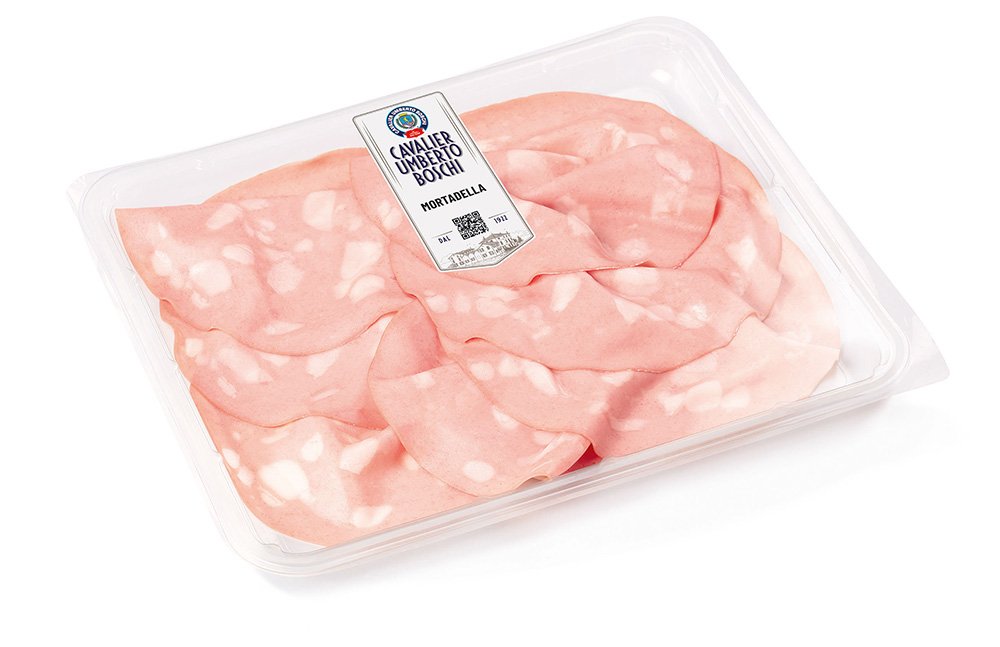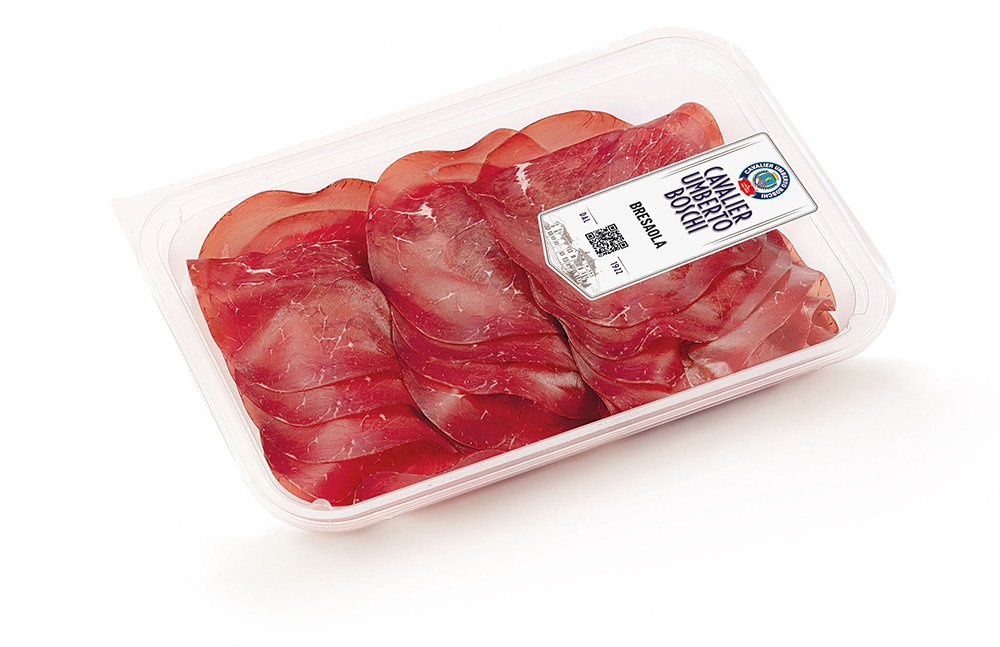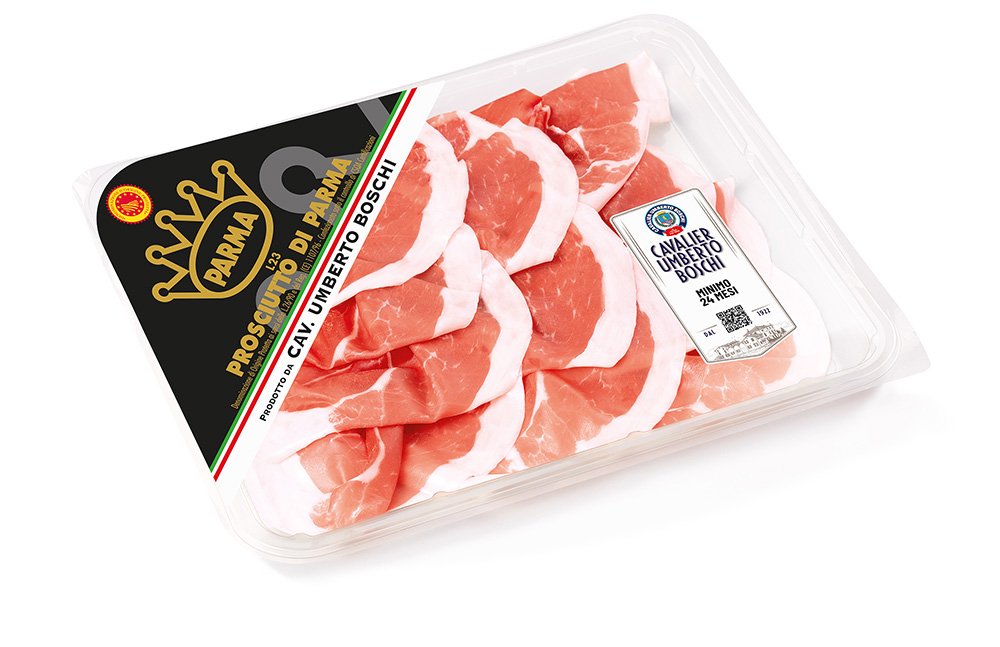 PARMA HAM 'DOP' 24 MONTHS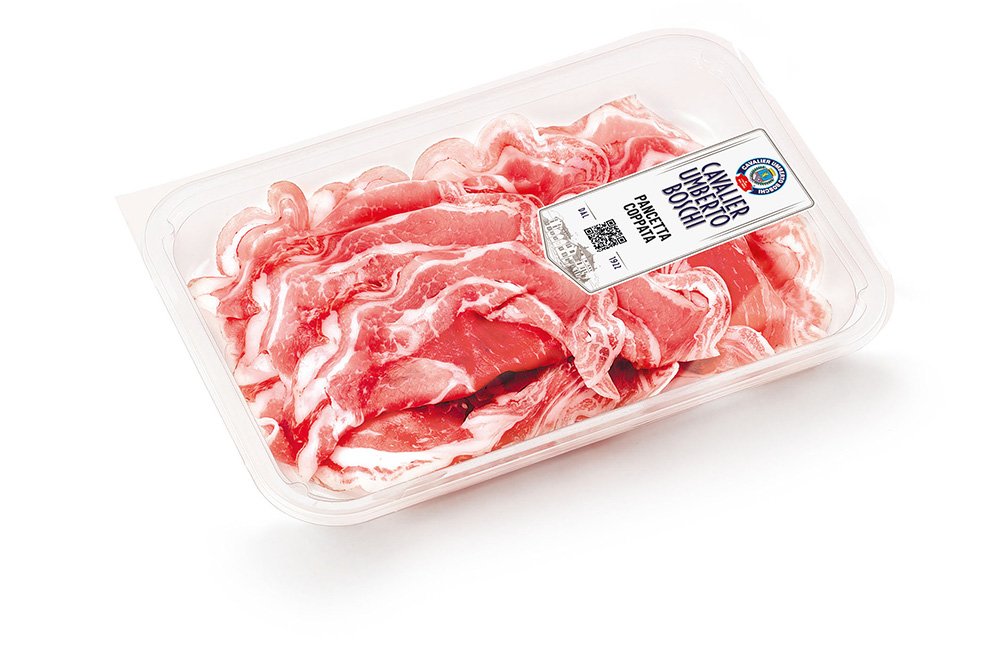 ROLLED PANCETTA WITH CAPICOLA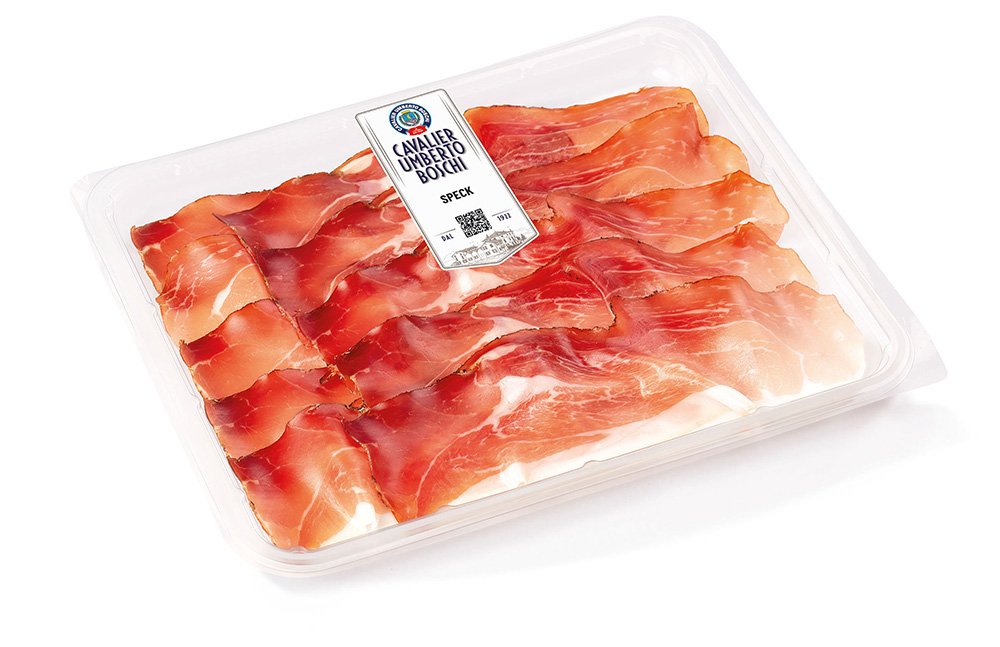 Good, healthy, sustainable and naturally organic
Our priority has always been to bring you the best products. Our traditions and values mean that we believe in the the importance of using a controlled supply chain when sourcing our ingredients. 
With that in mind and because we take animal welfare and the environment seriously, we have developed "Linea Bio". Our organic, high quality line of gluten and lactose free products that use only the healthiest free range, locally farmed, antibiotic free animals.
Because we believe that products that are good for you are good for everyone.
Would you like more information about our Sliced Meat?